Enjoy Deposits Made On The Move For Your Busy Lifestyle!
Our Mobile Deposit product allows you to take a picture of a check for deposit with your mobile device and transmit it to First Choice Credit Union for deposit from wherever you are whenever you would like, any hour of the day, every day of the year! Our per item limit to deposit is $2,000.
Using your secure First Choice Credit Union Mobile Banking app, you can register by clicking Check Deposit at the bottom of your page (Apple) or clicking Deposit Checks (Android).
Member Qualifications
Install the FCCU Mobile Banking app on your mobile device.
You must maintain a positive balance in your account.
Ensure that your account is not classified as dormant.
Your account must have a current street address.
You must have no charged off accounts.
You must be over 18 years of age.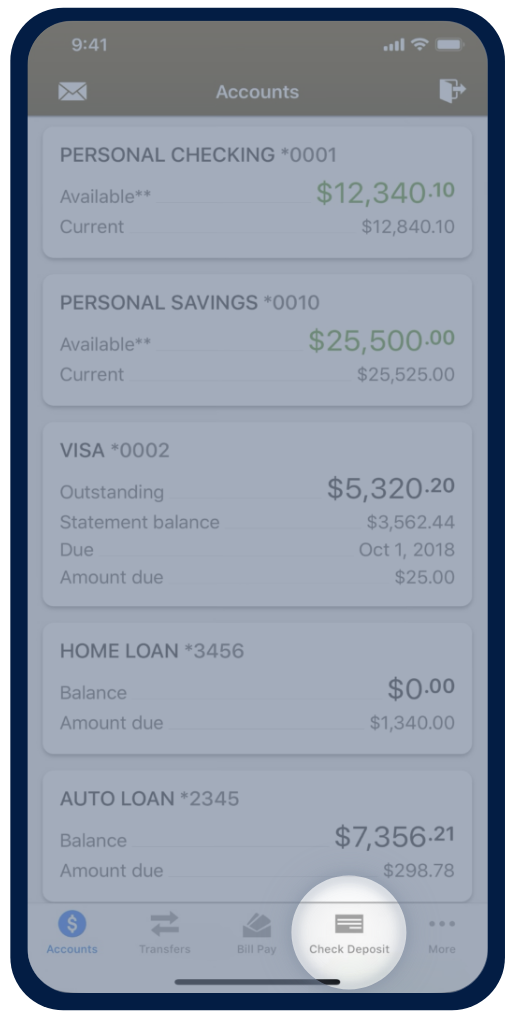 Proper Check Endorsement
Endorsements must be made on the back of the share draft or check within 1.5 inches from the top edge. For the mobile deposit to be processed, your endorsement must include the following three items:
Signature matching the Pay to the Order of name on the check.
Your FCCU account number.
A notation saying For Mobile Deposit.