Identity Theft
FCCU wants to help you avoid identify theft by taking proactive steps to protect your assets.
Keep FCCU Up to Date
Due to the increasing amount of identity theft and fraud in our society, as added security to your account, please inform First Choice Credit Union (FCCU) immediately if you change your address or phone number(s). All we need is a signature to compare with your signature on file. You can do this by mail, FAX, or in person. That way if we encounter any unusual activity or have a problem with your account, FCCU personnel can contact you immediately.
If you are not sure if we have the correct information, please feel free to stop by one of our branches and visit our Member Services Department. Any of our representatives will be glad to assist you in this matter.
As always FCCU staff will NEVER ask you for your account number or PIN (Personal Identification Number) over the phone if we initiate the call. The address and fax number are listed below for your convenience.
First Choice Credit Union
1055 S. Congress Avenue
West Palm Beach, Florida 33406-5195
(561) 641-0100
Member Services FAX Number
(561) 641-2735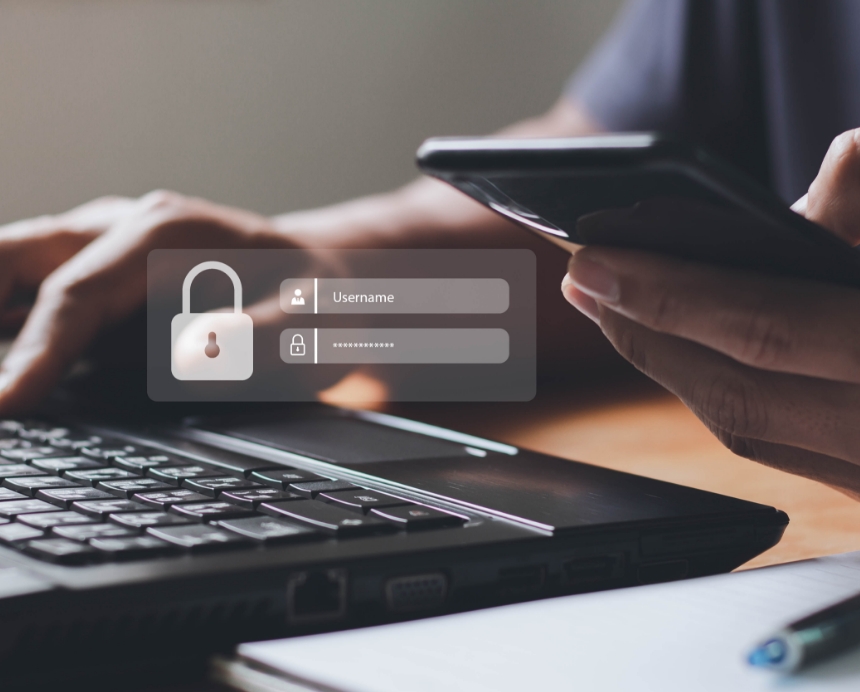 Protect Yourself
Below is a list of videos you can watch to help prevent you from becoming a victim of identity theft:
Phishing: Don't take the bait!
Identity Theft: Protect yourself!
Internet Fraud: If it sounds too good to be true, it probably is!
Social Media: Be careful who you trust!
Play it Safe with Portable Devices!
How to know if your identity has been stolen:
Your credit card bills show unauthorized charges.
You receive calls for payment on credit accounts you do not own.
Your credit rating takes a major dip because of delinquencies on loans or credit cards of which you had no knowledge.
You are denied employment, credit, loans, mortgages, government benefits, utilities, and leases because your credit report and background checks show fraudulently incurred debts or wrongful criminal records.
How your information gets stolen:
Stolen wallet or purse containing your identification, credit cards, and bank cards.
Stolen mail.
Diverting mail to another address by completing a "change of address" form.
Rummaging through your trash at home or work for personal information.
Posing as a landlord or employer to get personal information.
Accessing your business or personnel records at work.
Finding personal information in your home.
Purchasing personal information from "inside" sources, such as paying a store employee for information you provided on a credit application.
Using a pocket-sized scanner to get your credit card number when you present it for payment for goods or services.
Fitting a false ATM front on a machine that "swallows" your ATM card.
General precautions
Carry only necessary information with you. Leave your Social Security card at home. Only take it with you if you will need it. Confirm that it is needed rather than some other common personal identifier.
Limit paper statements. A paperless environment helps reduce the chance of identity theft. The fewer personal documents sent through the mail, the less chance there is for possible fraud. You can reduce paper statements by signing up for eStatements.
Shred documents containing personal or financial information before discarding. Most fraud and identity theft incidences happen because of mail and garbage theft.
Once a year, order your credit report from all three credit reporting agencies. We suggest your order comes from one agency every four months.
Important Safety Tips
Keep a list of all account numbers in a secure, confidential place in case you experience problems with lost cards or theft of checks.
Notify your financial institution immediately if you suspect your accounts have been compromised, or if you have lost any cards or checks.
Store extra boxes of checks in a secure place.
Do not provide any personal information to a third party unless you are confident of the purpose and feel secure that the information will not be misused.
Keep credit cards, ATM cards, debit cards, and check books always secure. Do not leave purses or pocketbooks unattended at any time.
Place only minimal, personal information on the top of your checks.
Be sure to carefully review all account statements regularly. Notify your financial institution immediately if there are discrepancies when you balance your accounts.
Report any suspicious activity to law enforcement and to your financial institution.
Do not store or write PIN information on plastic cards or in pocketbooks or purses.
Shred or destroy any documents that contain personal information before putting them in the garbage.
Remove mail from your mailbox promptly.
Consider mailing payments and checks at the post office instead of leaving them in your mailbox for pickup.
Please cooperate fully with merchants or financial institutions that request proper identification. They are doing it to protect your interest.
Credit Bureaus:
• Equifax: 1-877-576-5734; www.alerts.equifax.com
• Experian: 1-888-397-3742; www.experian.com/fraud
• TransUnion: 1-800-680-7289; www.transunion.com
Annual Credit Report and Score
Identity theft has been called the crime of the 21st Century. A new law has been passed in Texas relating to preventing identity theft. It allows the identity theft victim to place a fraud alert on their credit file at no cost.
A fraud alert is a 90-day alert on your credit file that blocks any information from being shared so that potential identity thieves can't obtain your information. It prohibits by law the credit reporting agency from releasing the consumer's credit report or any information from it without the express authorization of the consumer. If you think you are a victim of identity theft, you can go to www.annualcreditreport.com to file an alert that will be sent to all three major credit bureaus.
Financial related frauds have become one of the major concerns facing consumers in recent years. To combat the growing threat, the U.S. government has created a website (stopfraud.gov) that is backed by the efforts of a task force comprising various government agencies (FBI, DOJ, DOL, Federal Reserve, Secret Service, etc.). The site offers a Report Suspected Fraud link, which will direct users on how to report any type of fraud—everything from elder abuse to securities fraud. Since this joint task force was launched in 2009, over $10 billion dollars in various fraud scheme losses have been uncovered nationwide involving well over 142,000 victims. It's a great resource; check it out today.
http://www.stopfraud.gov/index.html