Put FCCU At The Center Of Your Financial Life With Ease!
Members can now transfer money between your First Choice Credit Union Share, Checking, and Money Market accounts and your accounts at other financial institutions. An inbound transfer moves funds into an account at FCCU. An outbound transfer moves funds from an account at FCCU to an account outside of FCCU.
Transfers can easily be managed from online home banking and the mobile app.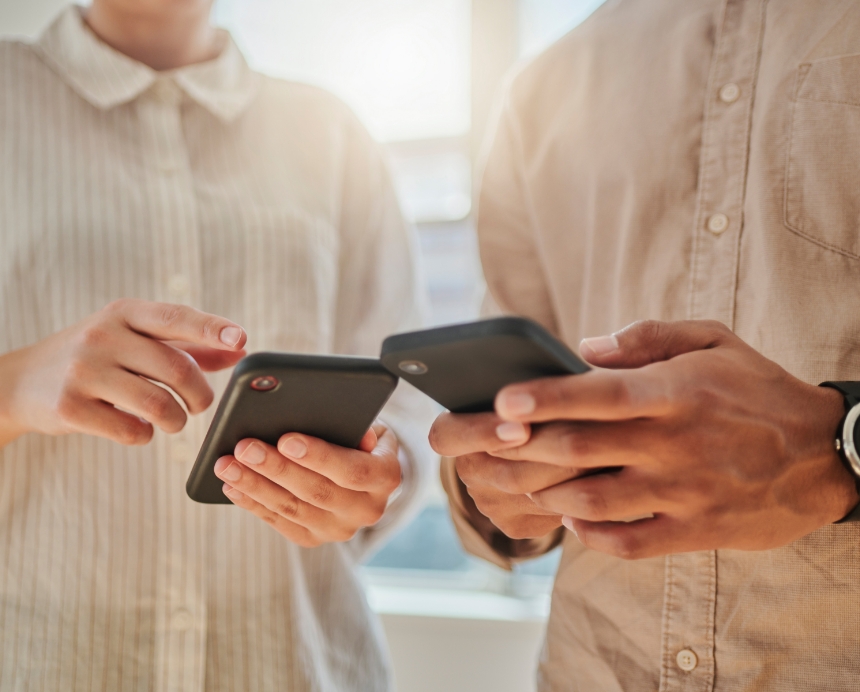 Quick, Easy, and Secure:
Receive funds within 1-4 business days.
Move funds to FCCU.
Move funds from FCCU.
Get started within your
FCCU online home banking app:
Have your account number and routing number from the other financial institution.
Log in in to First Choice Home Banking Online and select the Move Money tab.
Select External Transfers.
Follow the prompts and instructions to set up your other non-FCCU account information.
How to get started on the mobile app:
Log in to the mobile app.
Select the More tab in the bottom right corner.
Select External Transfer.
Follow the prompts to set up your external accounts.
Members will need to acknowledge that origination of ACH transactions to your account must comply with the provisions of U.S. law and that you are authorized to conduct transactions on all accounts involved in the transfer. You agree that you will only attempt to enroll accounts for which you have the authority to transfer funds in and out. See terms and conditions for daily and monthly transfer limits.
All accounts requested to be used as part of this service will be verified in accordance with FCCU procedures. The verification process must be completed by you prior to using the service. Verification instructions are displayed to you during the enrollment process. In order to verify this external account, you authorize FCCU to make two (2) small (under $1) deposits and one offsetting withdrawal, equal to the two (2) small deposits, to the above listed account. You agree that FCCU is not responsible for any overdraft, insufficient funds, or other fees that result solely as a result of your failure to make at least $1 available for transfer.